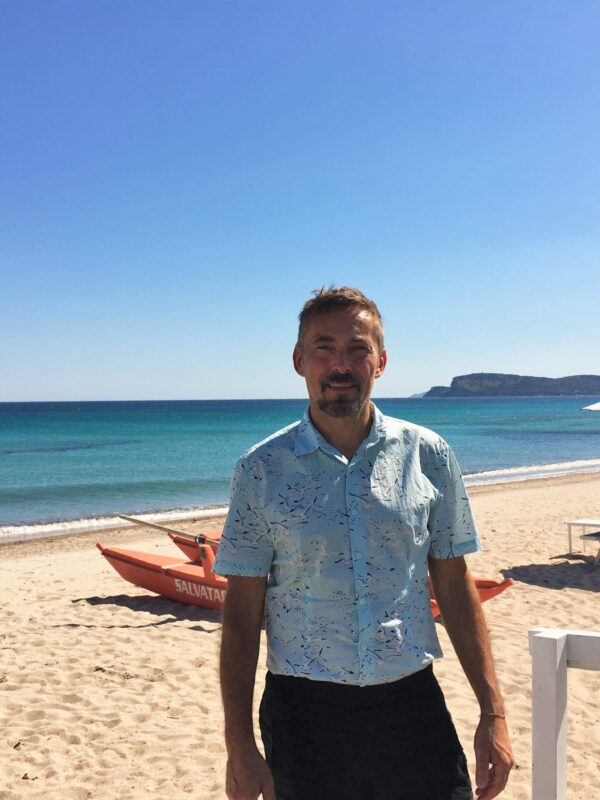 Live Cagliari as a local!
Bonu Bentu Suites – Apartments and Holiday Homes in Poetto, Cagliari, is your holiday residence, just a few steps from the beach.
The names of our accommodations are a tribute to the winds that blow on the Golfo degli Angeli, such as the Maistali, the wind that makes the water of the Poetto beach shine with turquoise, giving moments of passion to sailing and kitesurfing enthusiasts, or the Araxi, the sea breeze that mitigates the heat of summer days making them more pleasant.
If you wish, we will welcome you with our enthusiasm and our hospitality, letting you know firsthand the beauty of our land, our way of life and our cultural traditions, for a relaxing or active holiday.
By choosing Bonu Bentu Suites, in Cagliari in the fantastic Poetto district, fifty steps from the sea, you will find yourself in the perfect place to spend your summer holidays, or to spend a longer period during the calmer seasons, experiencing Sardinia like a local.




Welcome to Bonu Bentu Suites!

Our amenities
Each suite is designed to offer the best comfort and relaxation, in every season of the year.
Take a Look inside
The apartments of Bonu Bentu Suites, in Cagliari, Sardinia, not only have an excellent position at Poetto, just a few meters from the beach, but also spacious interiors, large bedrooms and bright bathrooms thanks to distinctive color choices.
Discover around
Let yourself be intrigued by the fantastic possibilities offered by the cycle-pedestrian track close by the apartments of Bonu Bentu Suites, along the eight kilometers of the Poetto beach.
If you like, we can relax in the Molentargius Regional Park, or take an excursion on the promontory of the Devil's Saddle until S. Elia Cape.
From here we can enjoy breathtaking views of the Gulf of the Angels and the town.
Or, following the cycle path, a 15-minutes ride will suffice, and you will be in the center of Cagliari, capital of Sardinia, to immerse yourself in the visit of the Castle neighborhood and of the other historic districts.
What they say about us
Directions
From Cagliari airport: we can help you to request a transfer (trip time 15') or you can choose the easy combination train+bus via the Cagliari central station (every 20', about 25' trip time). The bus stop is 50 m. from the apartments at Poetto in Cagliari, Sardinia. Taxi service costs about 27€.
From Cagliari harbor: with the CTM bus every 10' in summer and every 20' in winter.
Bus and train schedules can be found by clicking the "Directions" arrow on the Google Map on the side.
We can also arrange transfer service to collect you from any other location.